Go Back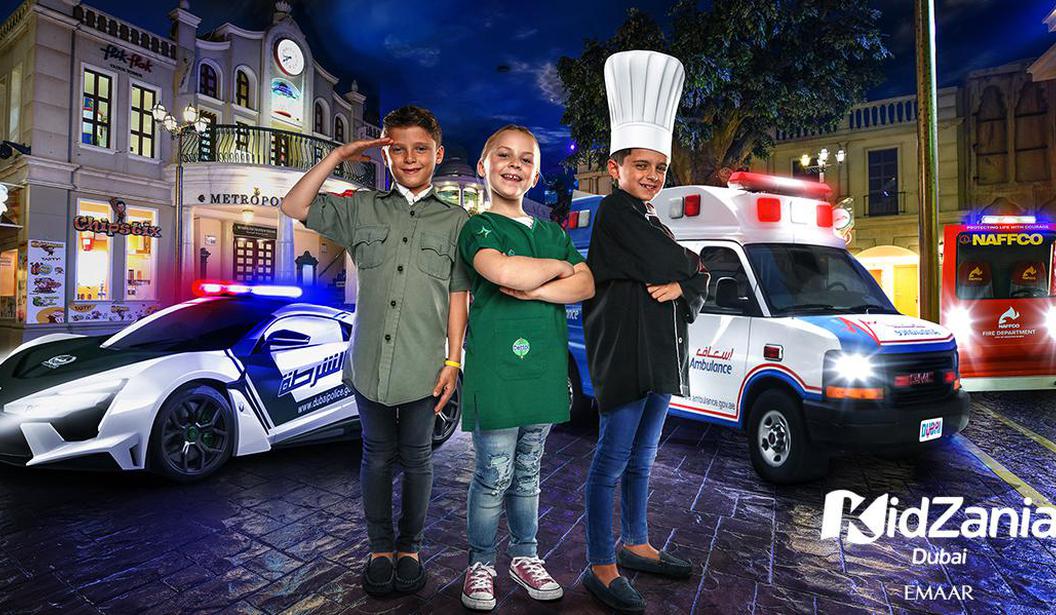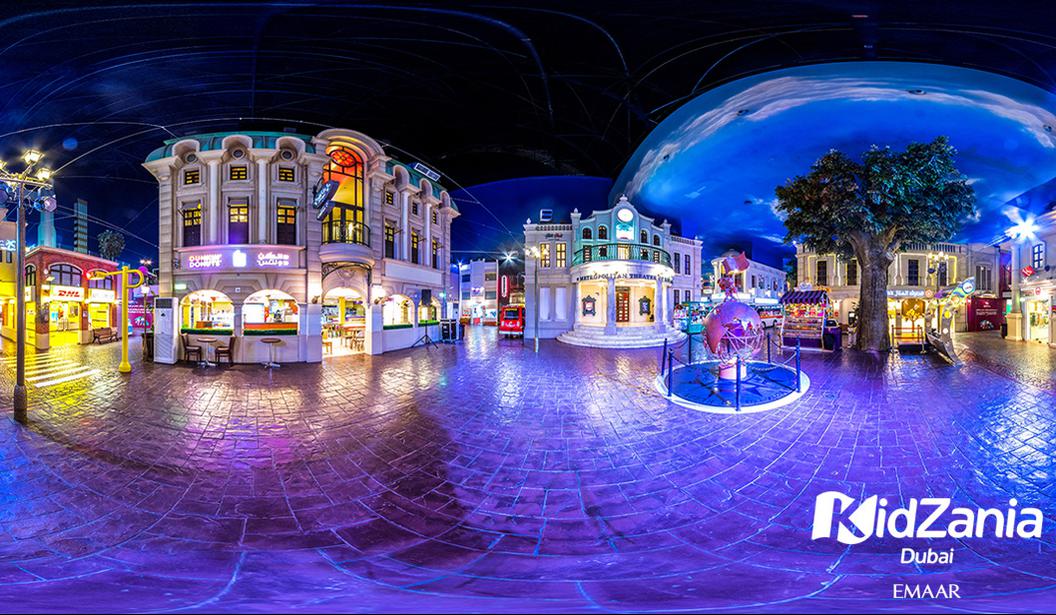 Get 50 AED cashback, when you book through our mobile app!
Sat-Wed 10:00 to 23:00, Thu-Fri until 00:00
The Dubai Mall, Downtown, Downtown / Business Bay
This indoor cityscape theme park comes complete with paved streets, buildings - even its own economy - and lets your boys and girls role-play more than 40 different real-world professions and learn in a fun way.

While the kiddies are having their fun, guardians can lounge it out while enjoying free internet access, a TV lounge, and a café with yummy options.

--FACILITIES--

A city created just for your kids, KidZania is made up of mini versions of real-life sectors which they can explore:

Education -- The University prepares your children for higher education, giving them a chance to get a degree in their chosen field and earn more kidZos. For more specialist training, the Acting Academy gives children an introduction to different roles, building their communication and confidence skills as they produce a talent show and street dance at the city clock.

Entertainment -- Kids take centre stage at the Metropolitan Theatre of KidZania, which hosts various shows throughout the day. At the radio station, kids can try their hand at the exciting role of being a radio jockey, broadcasting live for the citizens of KidZania.

Food & Beverages -- Just like a real city, there are lots of places to eat and drink in KidZania. But unlike the outside world, children can get involved in the cooking, from making healthy recipes as a mini chef at Mum Mum to flipping burgers at McDonald's to creating their own pizzas at Pizza Express.

Health -- KidZania Hospital introduces kids to every element of healthcare, with lessons in anatomy, empathy, bed-side care, surgery and the nursery room, where they learn about the gentle care of newborn babies. Brushing, flossing and oral examinations are the main focus at the Dental Clinic, as children develop communication skills, build confidence and learn how to look for cavities, just like a real dentist.

Industry -- Teamwork is crucial with industrial jobs, and kids will learn this, among other skills as they learn about fermentation and pasteurization at Al Ain Farms and become mini Willy Wonkas at the Kinder Chocolate Factory. The Lacnor Milk Factory gives kids a fun insight into the dairy industry, and they can try two different roles at the Aquafina Bottling Plant.

Media -- Little broadcasters are born at the Radio Station, where children work together, learning how to produce radio shows and report news bulletins which are played on the airwaves throughout the city for everyone to hear.

Retail -- Money management continues at the Department Store, with cashier and stock manager roles giving children confidence in financial literacy, while visitors to the store can spend their kidZos just like money in the real world.

Services -- The service industry is the beating heart of society. The Rove Hotel gives children a glimpse of the hospitality industry, from reservation and check-in to serving food and housekeeping. Little ones can keep the city safe too, with roles at Governmental services such as Dubai Customs, and the Dubai Police Station, where they can improve their alertness as well as attention to details skills.

Transportation -- Every child arriving at KidZania must check-in and get their city map at the Emirates Airlines check-in desks, and they can also go back and discover how a real Airport and Aircraft work. The RTA City Bus Tour gives children a layout of the city and teaches little ones how to ride safely on a bus alone, while kids feeling a little more independent can get a driving licence at Emirates Driving Institute and take to their city streets themselves at KidZania's Driving Streets.

Games -- Kids can test their sports skills at table foosball and billiards in the Games Room, where children can hang out with new friends they've made during their day at KidZania. The new KidZania Titans can also test your kids physical abilities on a challenging obstacle course.
More
Less
Activity Prices
KidZania - Admission Tickets
(Tickets valid for 6 months from purchase)
BUY
Get up to AED 50 Cashback when you book with Kidzapp!
Other Offers
Suggest a Correction