Go Back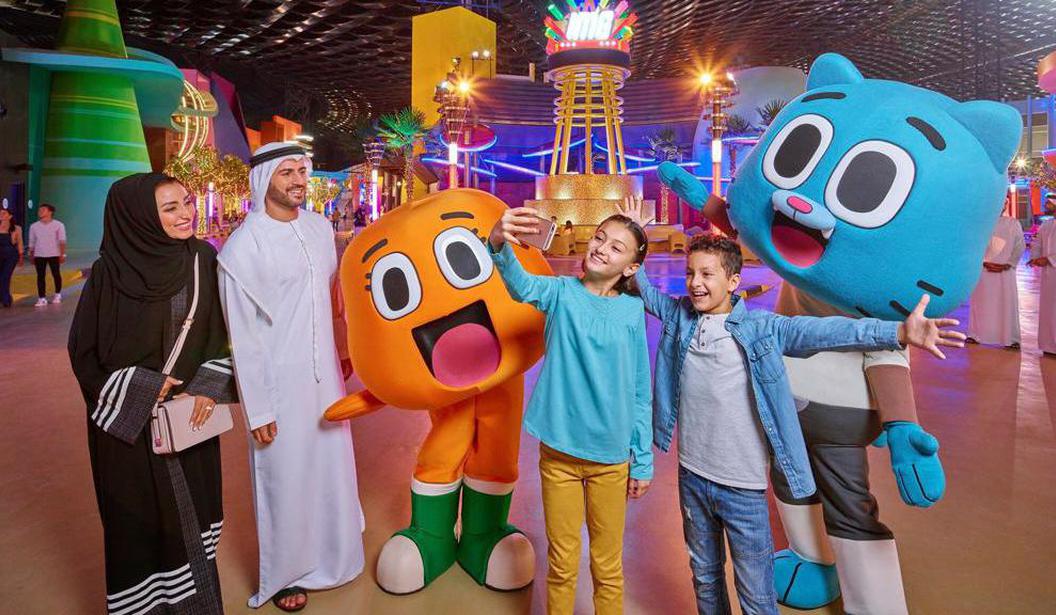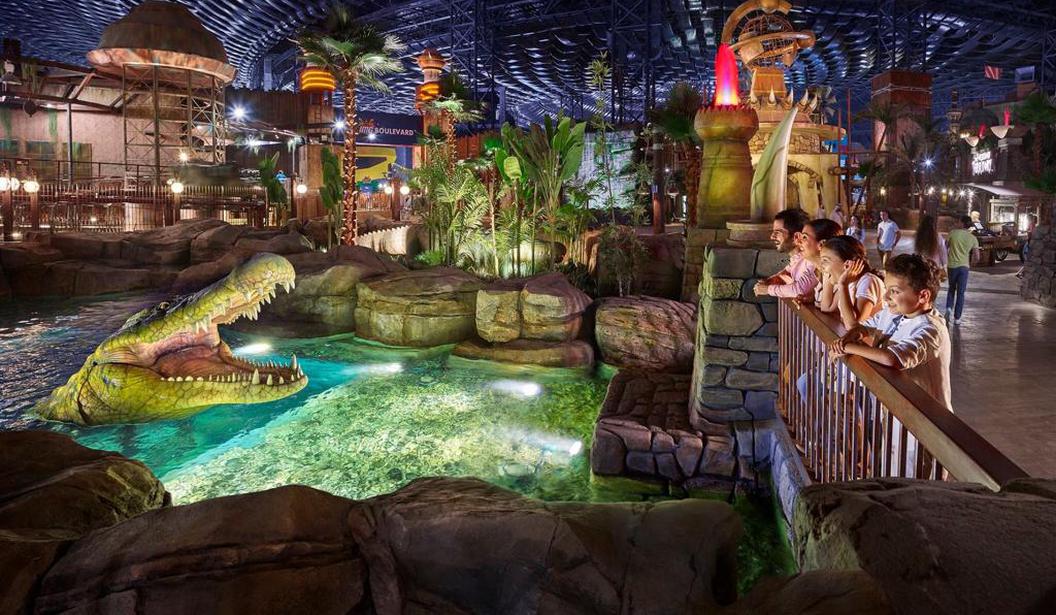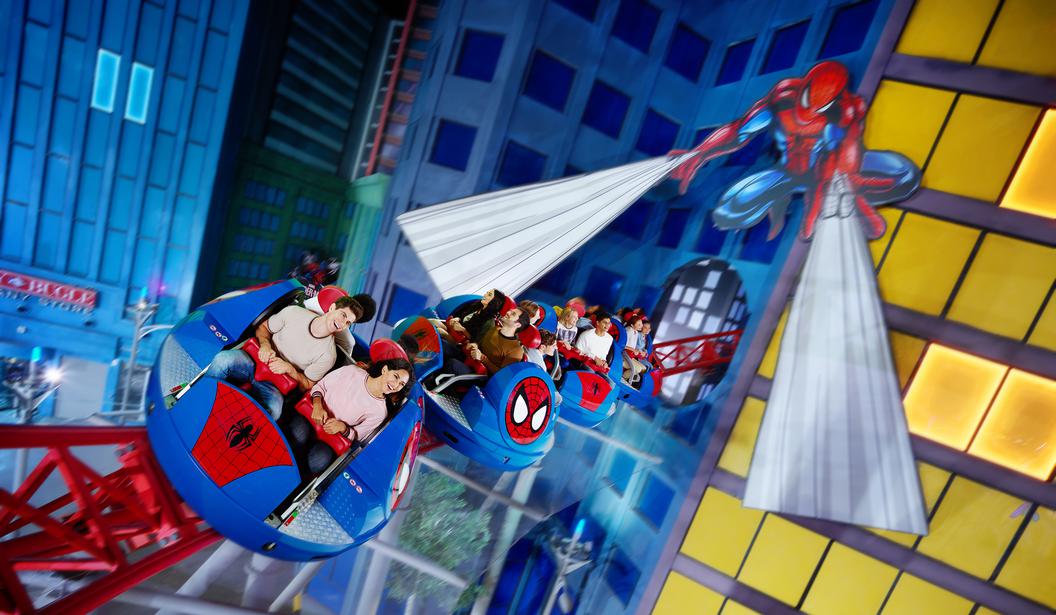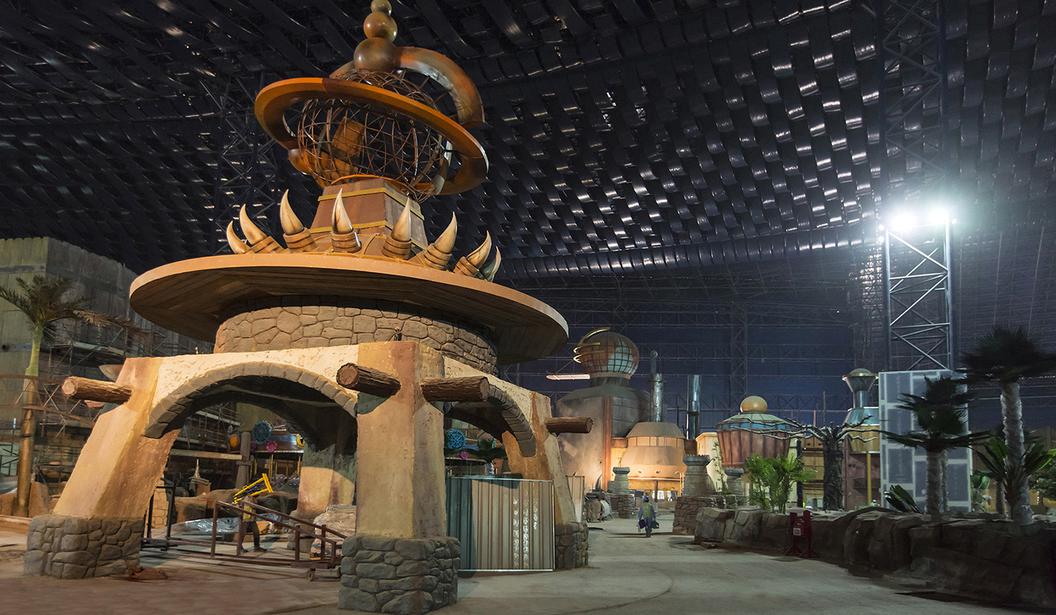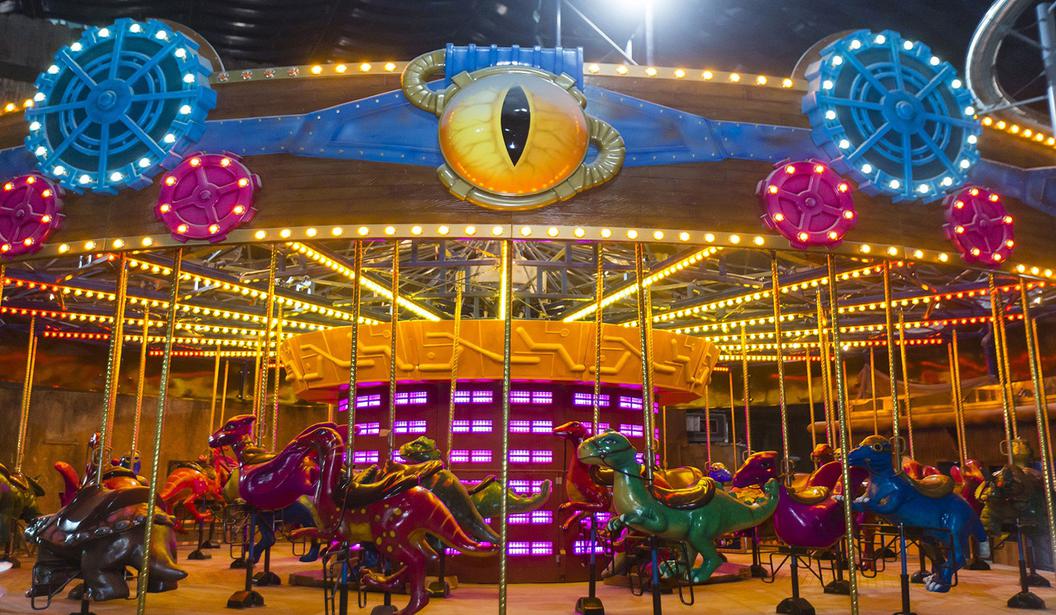 Sun-Sat 12:00 to 22:00
E311, Shk Mohammed Bin Zayed Road, Dubailand
Explore four Adventure Zones offering over 20 rollercoasters and attractions at this huge indoor theme park. Head to Marvel for a chance to experience the thrill of your favourite superheroes such as Spiderman and Hulk, brave it into the Lost Valley to encounter prehistoric dinosaurs, and take a stroll down IMG Boulevard if you're in the mood for fun arcade games or a bite to eat.

For your younger kiddies, Cartoon Network is where it's at. Here you can go on a ride with Finn & Jake, have an adventure with Gumball and even play around in Lazy Town!

--THE ZONES—

Marvel -- Rides & Attractions

Avengers Battle of Ultron -- Join Marvel's Iron Man, Thor, Black Widow, Hawkeye, Captain America and the Hulk as they take to the skies to battle the evil villain Ultron. Earn your place on The Avengers team and help to save the day!

Hulk Epsilon Base 3D -- Take your motion-seat in a one-of-a kind, state-of-the-art stereoscopic cinema dome to see Marvel's Hulk, the Incredible Avenger, battle against his deadliest foe yet in stunning 3D. You will never forget this 360-degree, fully immersive viewing experience, of one of Hulk's greatest battles.

Spider-Man Doc Ock's Revenge -- Swing through the city with Marvel's famous web-slinger. Battle Spider-Man's nemesis Doctor Octopus and stop him from stealing the city's energy supply. This is one ride you won't want to end.

Thor Thunder Spin -- Overload your senses on this dizzying experiment in physics… Be pinned to your seat by the laws of gravity as Marvel's Thor, the Mighty Avenger, attempts to rescue you from the clutches of Loki, God of Mischief.

Avengers Flight of the Quinjets -- Take control of your own two-seat Quinjet and take flight with other Quinjets in a fun race… Suitable for kids min. 1.05m, join Marvel's finest on this fun ride.

Lost Valley – Rides & Attractions

The Velociraptor -- Blast off on this thrilling adventure that launches from the prehistoric jungles of the Lost Valley - Dinosaur Adventure out into the desert of Dubai itself! Not for the faint-hearted.... You think you've got what it takes?

Forbidden Territory -- Want to see life-size dinosaurs roam the Earth? Enter the Forbidden Territory and be transported through time, get up close with some of the most amazing and terrifying creatures the planet has ever known. But don't get too close! Are you ready to enter The Danger Zone?!

Predator -- What goes up, must come down… Journey through the jungles of the Lost Valley - Dinosaur Adventure on the Predator, an unforgettable lesson in the power of gravity. Loops, exhilarating rolls…nothing can prepare you for the heart-stopping beyond-vertical plummet to Earth. Don't look down!

Dino Carousel -- Take a spin with the friendlier inhabitants of the Lost Valley - Dinosaur Adventure in a unique dinosaur-themed carousel…but be careful…some dinosaurs are more friendly than others.

Adventure Fortress -- Learn the skills needed to protect the village from the dinosaurs of Lost Valley in this adventure playground…have fun exploring ladders, tunnels, slides, bridges, nets and climbing challenges.

Cartoon Network – Rides & Attractions

The Powerpuff Girls – Mojo Jojo's Robot Rampage -- Townsville is in danger! Join The Powerpuff Girls and help fight Mojo Jojo's evil robot creation that is threatening the city. You'll take to the skies alongside Blossom, Bubbles and Buttercup as they try to save the world before bedtime.

Ben 10 5D Hero Time -- Join Ben and Rook at Plumber Headquarters for your first day as a Plumber trainee… but with villain Khyber The Huntsman around it's not going to be an easy introduction. Prepare to be fully immersed in Ben's world in this epic multi-sensory adventure - get ready to battle evil and experience pulse-racing action!

Adventure Time - The Ride of OOO with Finn & Jake -- Soar high over the Cartoon Network Zone as you join Finn and Jake on a journey through the Land of Ooo. Visit the varied and vibrant kingdoms and encounter the Ice King, a host of Princesses and a cast of other extraordinary characters.

The Amazing Ride of Gumball -- Visit the town of Elmore where Gumball and Darwin's school science project has gone out of control and unleashed chaos! Save the day by competing with your friends to zap the objects that have come to life and are threatening to take over the town.

LazyTown -- Step into the world of LazyTown for an interactive adventure full of climbing, adventure and other fun and exciting experiences! There's something for everyone. Learn some dance steps with Stephanie's Dance School and explore Robbie Rotten's secret lair!
More
Less
Activity Prices
Unlimited Rides Tickets
(Tickets valid for 6 months from purchase)
Unlimited Rides - Adult Aged 7yrs+
AED 195 AED 155
Unlimited Rides - Child Aged 3-6yrs
AED 195 AED 155
BUY
Over 20% off on UNLIMITED RIDES ticket
Suggest a Correction