Go Back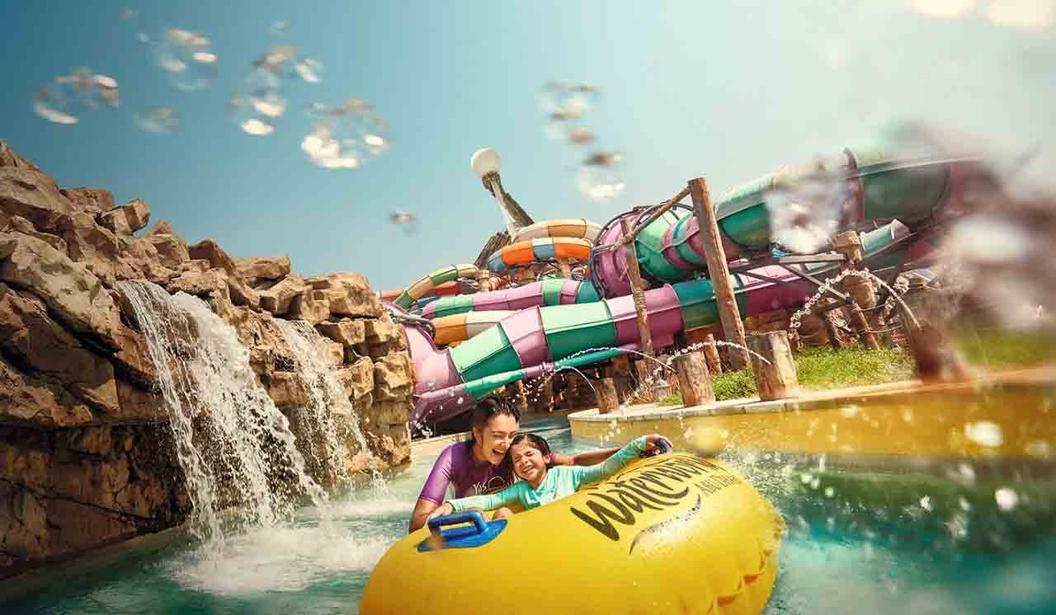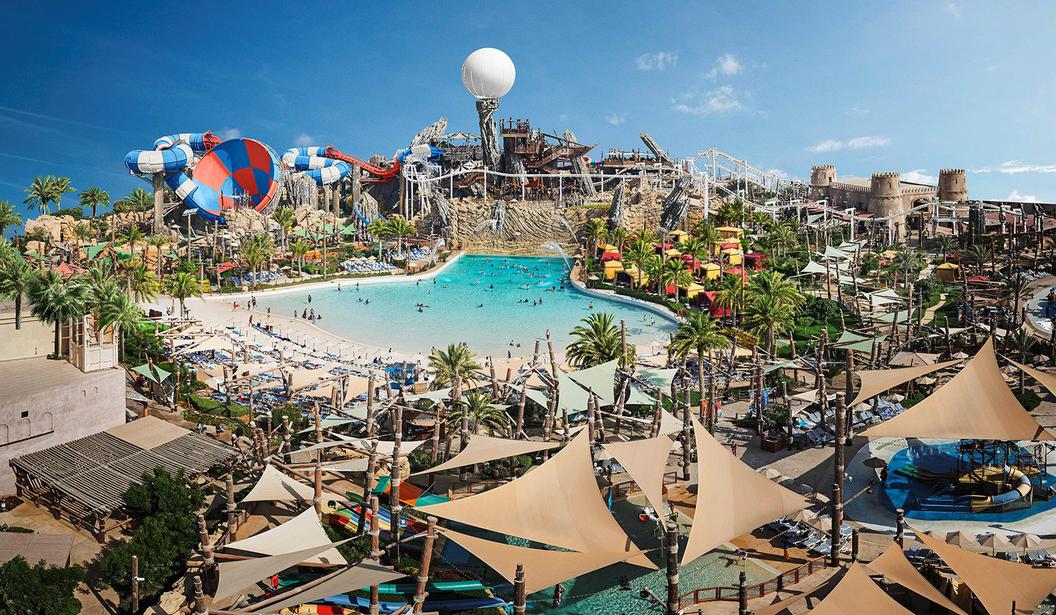 Get 1 AED cashback, when you book through our mobile app!
Mon-Sat 10:00 to 18:00, Sun closed
Yas Island, Abu Dhabi, Abu Dhabi
It is mandatory to book your visiting date before arriving at the theme park. Click BOOK NOW to get your tickets.

About Yas Waterworld:

There's something for everyone at this family-orientated waterpark. Fun areas include the tots playground Marah Fortress which has swings and slides with squirters for the littlest, while rides and larger slides will get your older adrenaline junkies flying around the park. It's fun for all the family.

--FACILITIES--

Dawwama
Share the adrenaline rush with your friends! Dawwama is the world's largest six person tornado water coaster and undoubtedly the UAE's ultimate water experience.

Bandit Bomber
Ride the world's only suspended waterpark rollercoaster. Glide over Yas Waterworld at high speed, tour the lost caves and dodge the water cannons below! A one-of-a-kind experience for the whole family!

Liwa Loop
Experience the first freefall drop waterslide in the region. Drop straight down into a high-intensity looping slide!

Falcons Falaj
Live the adrenaline rush with your friends & family on the world's longest mammoth six-seater water coaster!

Al Raha River
Lay back and float around over 300m of lazy river. Experience waterfalls, rain showers, and adventure through Yas Waterworlds lost caves!

AMWAJ
Enjoy the regions largest wave pool with four unique wave patterns on rotation. Or relax on sun-beds at Amwaj Beach.

Bubbles Barrel
Surf the the world's largest sheet wave. A double rip curl wave machine with epic force.

Cannon Point
Beware of the Bandit Bomber riders as they zoom overhead spraying you with water! Enjoy spraying them back using the water cannons!

Cinesplash
Don't miss this world class attraction, live the legend in 5D!

Hamlool's Humps
Take on an intense speed slide with three humps. Lie back, cross your legs and plummet from a 10 stories slide from the highest point in Yas Waterworld!

Jebel Drop
Slide from the height of a mountaintop on the region's tallest speed slide. Start from the highest point in Yas Waterworld and plummet from a 10 stories slide, only for the fearless!

Marah Fortress
Young adventurers can play all day in the ultimate water playground. Slides, dumping buckets, a water-shooting geyser, water cannons all in their very own fortress!

Rush Rider
Ease into bodyboarding, until you flow like a pro. Take on the endless waves until you graduate to Bubbles Barrel!

SEBAG
Slide head-on with all the adrenalin you've got on a six lane racer slide. Watch the stopwatch and get bragging rights!

Slithers Slides
Experience six unique slides, each with their own serpentine twist. Choose your adventure, grab a double or single floaty and take on one of Yas Waterworld's most iconic water experiences.

Tot's Playground
Little water adventurers can enjoy their first splashes in an infant paddling pool or enjoy the baby bouncers and tots slides!

Water Wars
Aim and splash! Buy a bucket of water-balloons to enjoy a water fight with your family & friends!

Yadi Yas
Hold on tight for a white-knuckled trip down the Yadi Yas crazy river! An action-packed wadi experience with intense waves!

Yehal
Little water lovers can splash in their own paddling pool, take on three tots slides, and get soaked by a dumping bucket!


--BENEFITS OF GOING--

Bond as a family over some of the UAE's most exciting rides and attractions. There's fun for all ages, from parents all the way to your little tots who have designated splash pads and more. Enjoy the many dining outlets where you can grab a snack mid-fun, or indulge in a full family meal. Stop by the shops on your way out for a family memento.


--SPECIAL NOTES--

Make use of the designated Ladies & Kids Days, with aqua Zumba classes in the Amwaj Wave PoolAnd over 40 rides, slides, & attractions all day with full privacy.

People of Determination
Generally there may be restrictions on attraction access to guests with amputations or wearing prostheses. In general, rides and attractions are accessible if the guest can maintain required riding position and the prosthesis poses no safety concern to the rider, other guests, or the attraction.
More
Less
Activity Prices
General Admission
(Tickets valid for 6 months from purchase)
BUY
Over 25% off General Admission tickets!
Amazing!
4.5

5

Love it!

5 months ago

Jumana Ali
Perfect
0
Great experience
4.5

4

Fun

a month ago

Razan odeh
My family and I loved it and we are definitely coming back. There are so many great rides, the food is good too and you can rent a cabana for privacy if you want. Keep in mind that food is a little expensive and that you can't bring food from outside.
0
Suggest a Correction