Go Back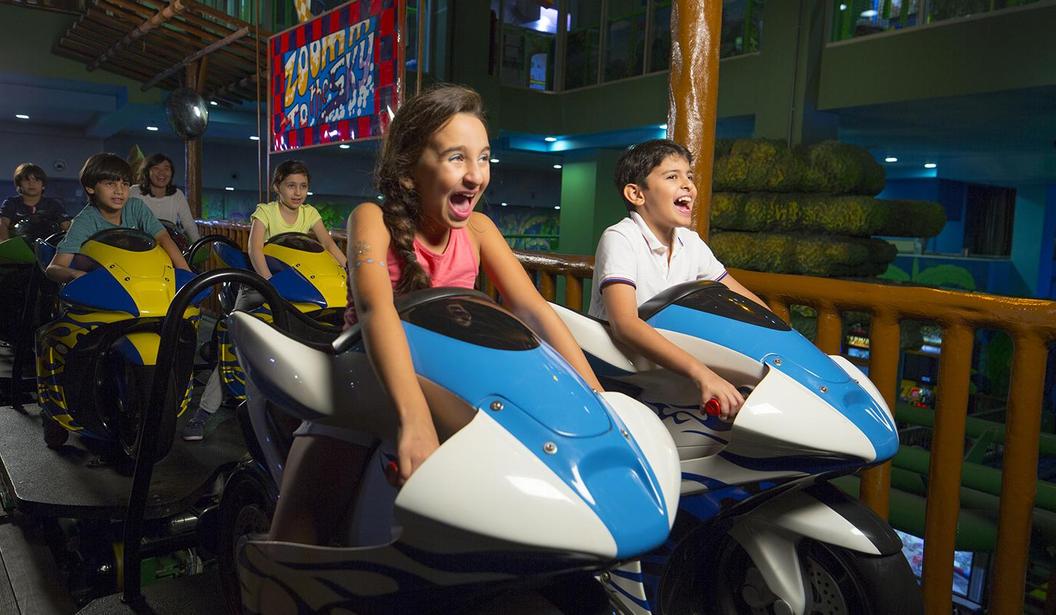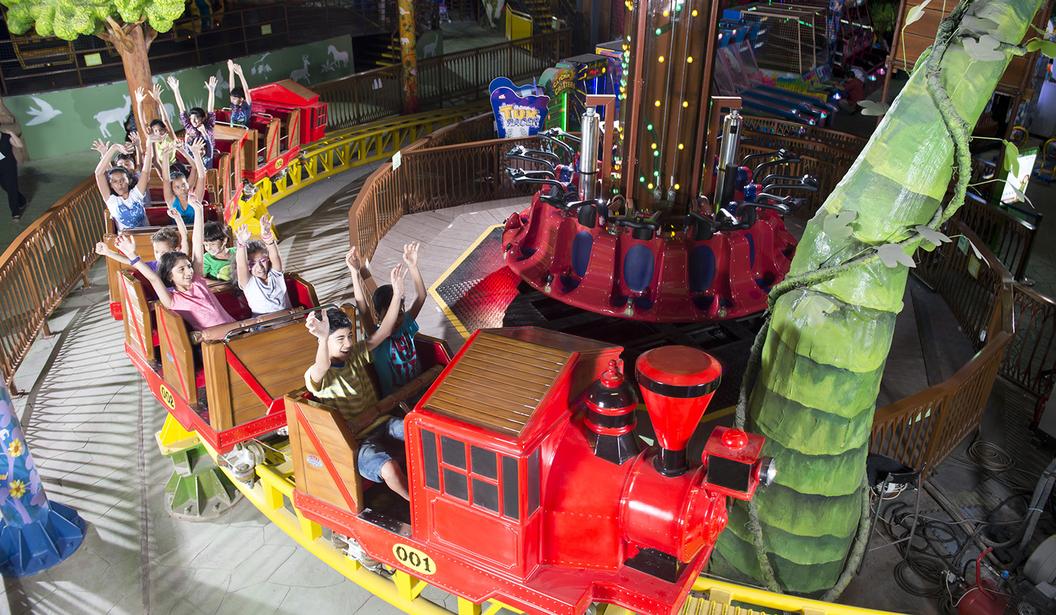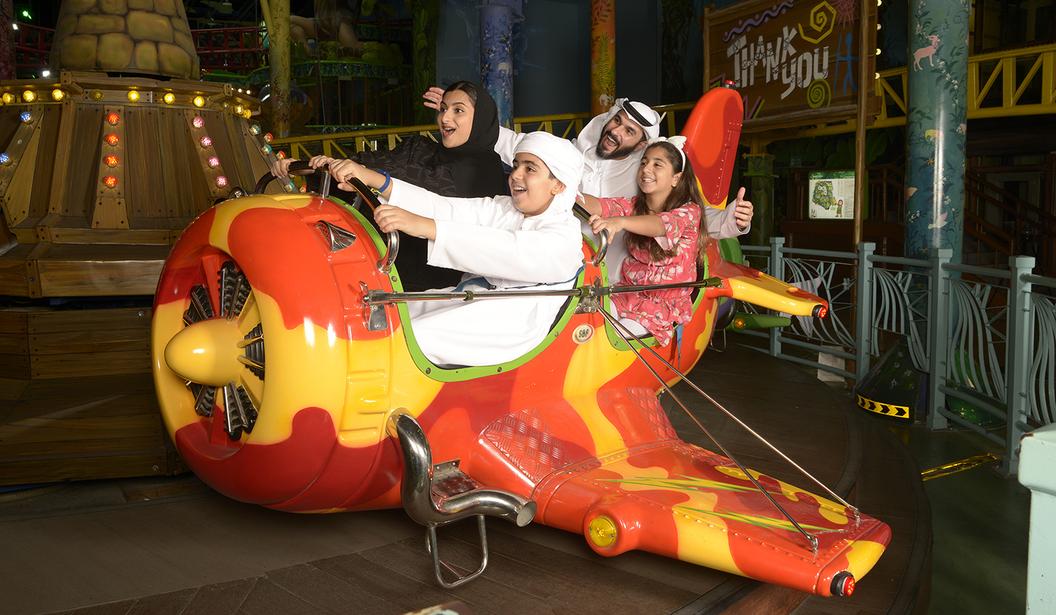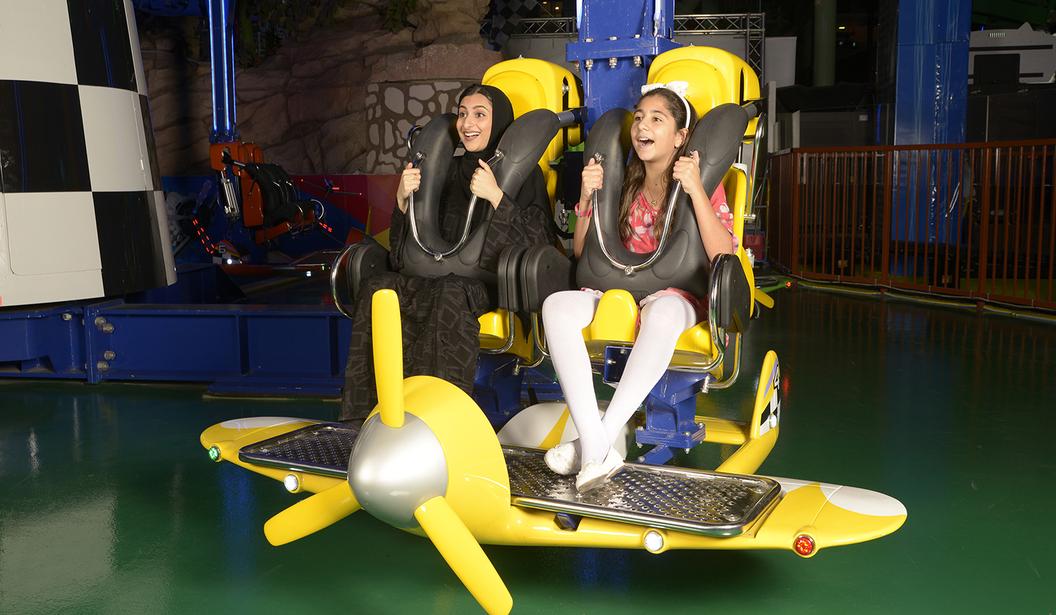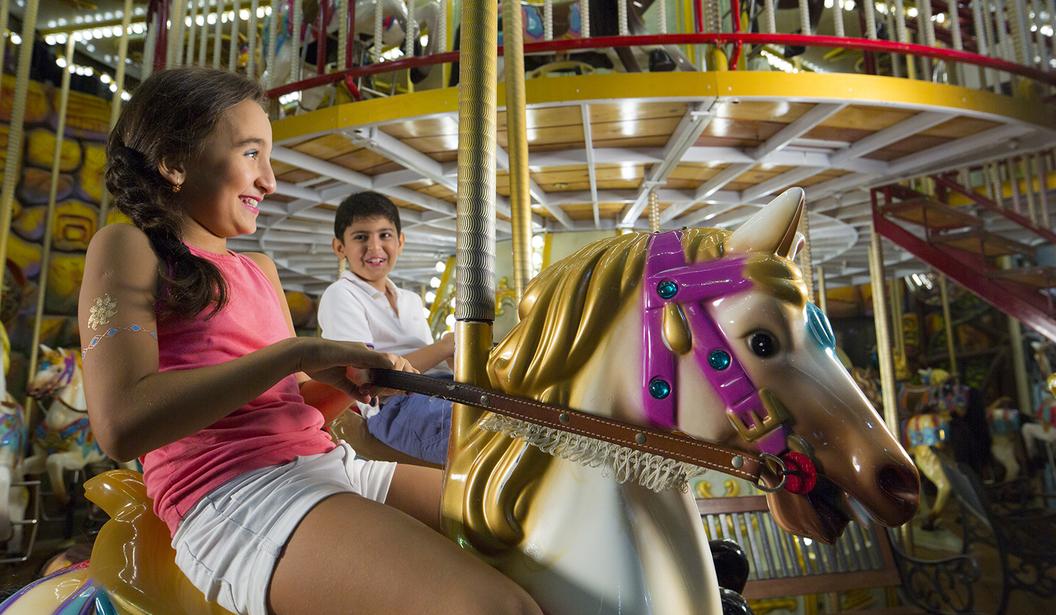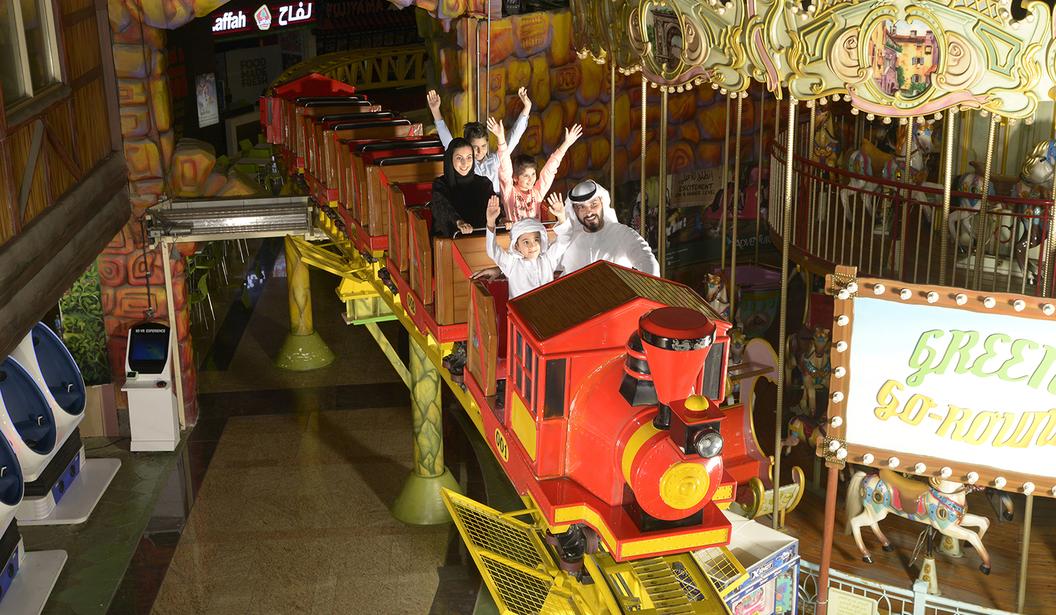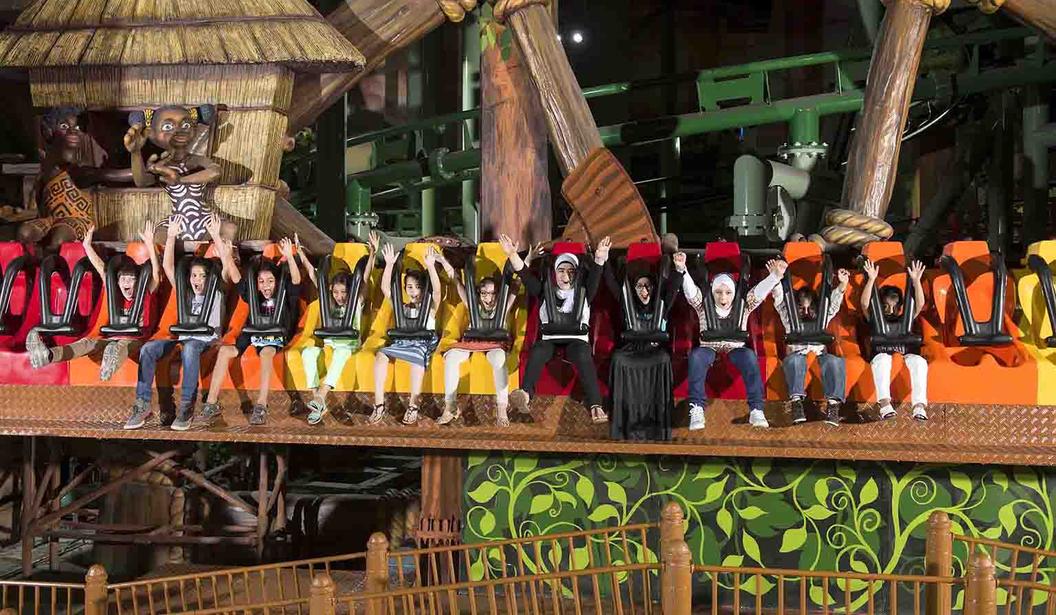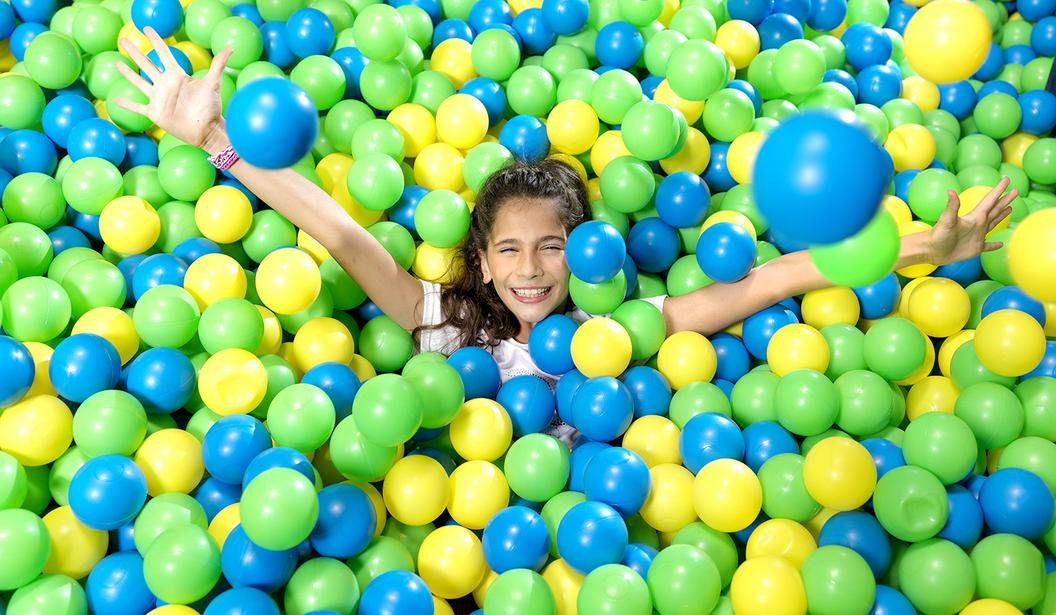 Sat-Wed 12:00 to 22:00, Thu 12:00 to 23:00, Fri 13:00 to 23:00
Sahara Centre, Sharjah
Book your next visit to Adventureland with Kidzapp and get access to some fantastic deals:

-------
OFFER 1: 2 Hours Unlimited Pass (valid Sun-Thu)

This pass gives one child and one parent 2 hours unlimited access to all rides, attractions and GREEN swiper games at Adventureland.

Offer is not valid on public holidays
-------

OFFER 2: AED 300 Credit + 1 Attraction

Pay just AED 157.50 and get AED 300 worth in credit plus entry to one of the following attractions:

Jungle Kids
Kids Canopy
Sky High
Falcon Flight
Ninja Course
1 Hour Pool

The free credit is valid on all GREEN swiper games at Adventureland.

Offer is not valid on public holidays
-------

About Adventureland:

This place is a guaranteed day of fun for big and small looking for some serious thrills! From arcade games, indoor theme park rides to billiards and soft play for the tinies, there's something fun-tastic to do for every member in your family.

--RIDES & ATTRACTIONS--

Family Rides:

Driving School
These cars run on tracks shaped like the figure '8' that go round and round creating thrills of excitement for the kids.

Forest Train
Imagine a grand train traversing the whole complex through an exciting multilevel track, going up as high as four meters, and streaming through, up and down the entire center, then out the façade complex and back again. This is one sure treat for the entire family.

Green Go Round
This double-decked grand carousel will surely appeal to the imagination of young kids, teenagers and even moms and dads. Hundreds of brilliant light illuminate sculpted images and animals, giving you and the kids an enchanting experience.

Parachute
An attraction surely to be loved by future pilots, these colourful biplanes take your kids to fly up and down, around, clockwise and back again.

Race Arena
Big bumper cars for your bigger kids, where they will enjoy crashing into other cars while racing against each other. Themed with tribal colours and light effects, this attraction will surely bring lots of fun and excitement to race car lovers.

Sky High
Sky High is a spacious wall climbing area specifically designed for all ages with corresponding height (105cm) and weight requirements (135kg/300lbs) to ensure the safety of you and your kids.

Thrill Rides:

Air Race
Experience thrilling motion and spectacular visual effects guaranteed to set your pulse racing! Riders will be on an amazing journey which replicates the sensations of an acrobatic aeroplane flight, with banks, loops, and dives. It will TWIST, TURN and let you FLY!

Falcon Flight
The first-ever suspended indoor ride track in Sharjah, this ride is 15-meter high with a track which consists of a single rail. All ages are welcome to take on a thrilling suspended track ride experience, but 'fliers' should have a maximum weight of 110kg/ 242lbs and at least 130cm tall.

Kukulcan
A bullet-speed roller coaster ride with about 300 meters of winding multi level tracks, which go up as high as 9 meters. This electrifying ride will take you to heights and sudden drops of hair-raising sensations. A "not to be missed" thrill ride for daring adventurers.

Power Wheel
The Power Wheel is a thrill ride towering 9 meters high with two rows of seats slowly lifting passengers in mid-air- then rotated at a dizzying 24 revolutions per minute to heighten the excitement.

Rocket Cycles
This is the first custom-designed indoor MOTORBIKE ROLLERCOASTER in the region. Motorbikes on wheels run on elevated loops and tracks all around the park, taking you to exhilarating thrills & excitement.

Snap Traps
This exciting drop & twist ride will take you and your kids up, around and down while seated around a giant column which holds the ride together.
More
Less
Activities Prices
2 Hours Unlimited Pass (valid Sun-Thu)
1 parent plays free with each paying child
2hr Unlimited Pass Per person
AED 209 AED 99
AED 300 Credit + 1 FREE Attraction (valid Sun-Sat)
(1 free attraction as per list in description)
AED 300 Credit + 1 FREE Attraction Per person
AED 300 AED 157.5
DEAL
2hr Unlimited Pass for just AED 99!
5.0

5

Love it!

2 years ago

Shiny Thomas
0
Suggest a Correction