Go Back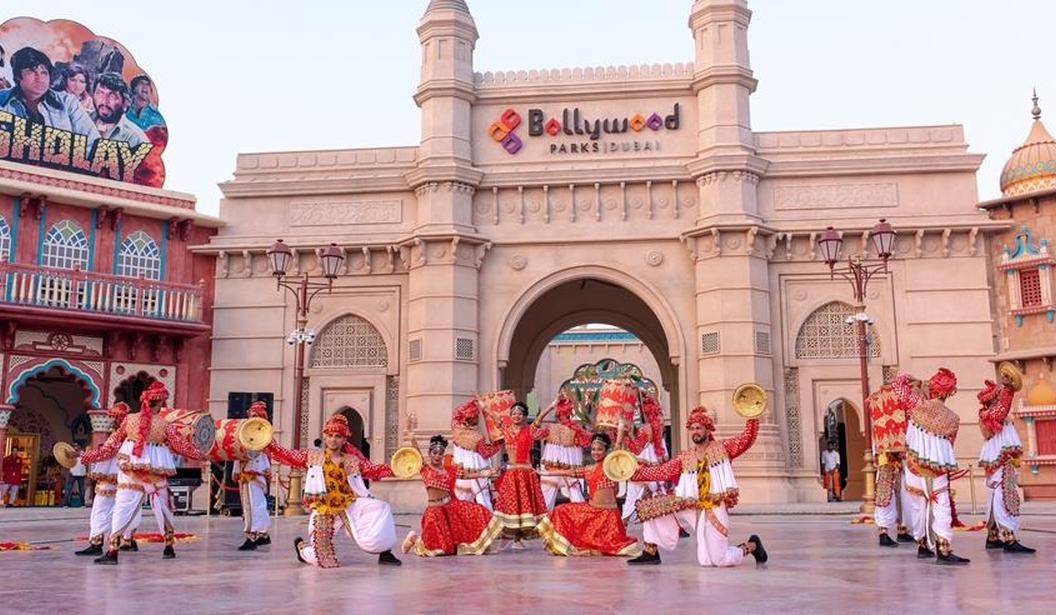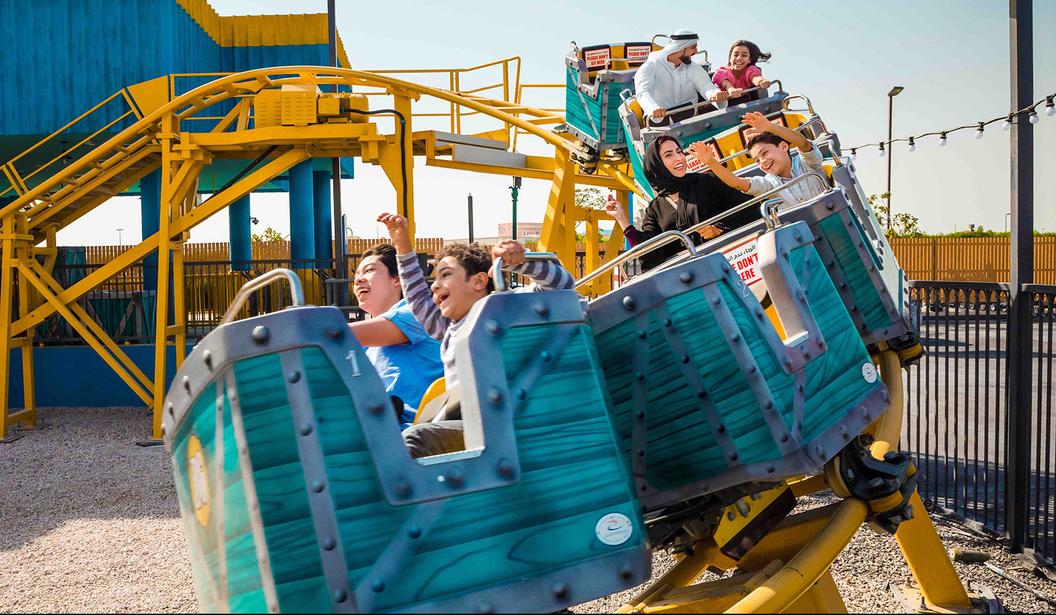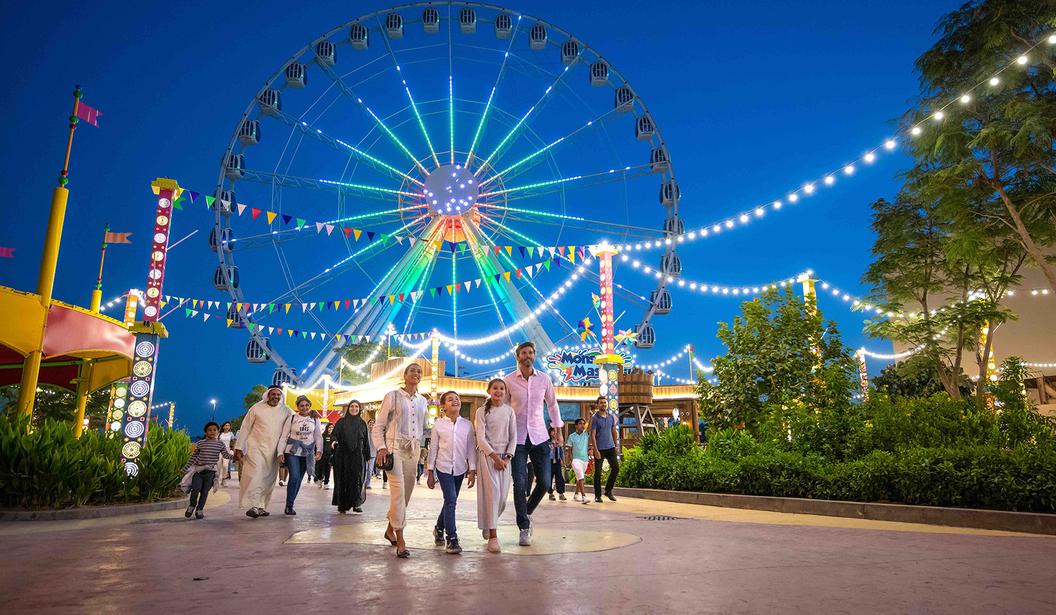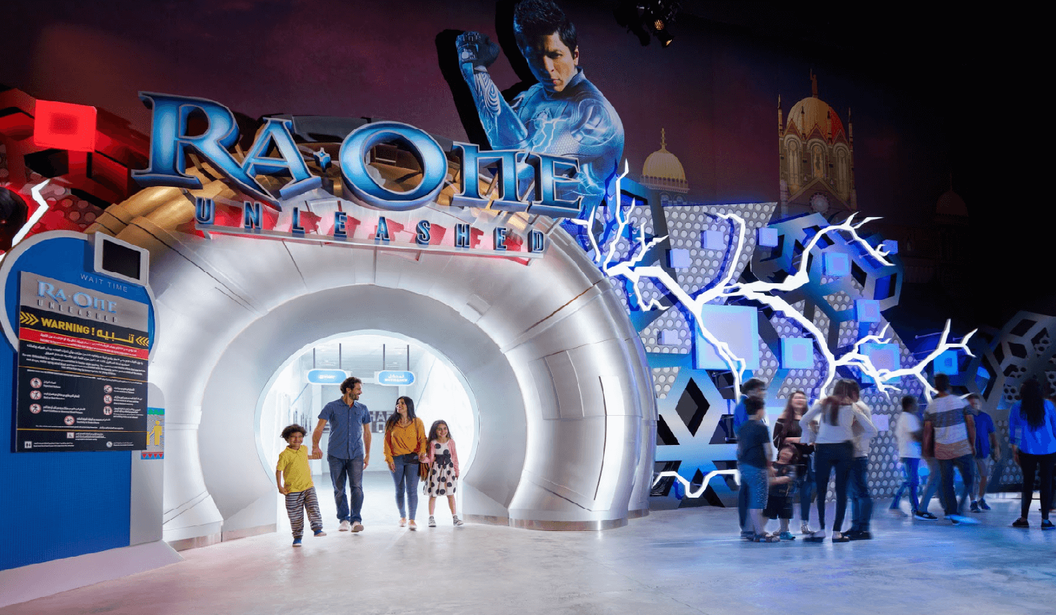 Sat-Thu 12:00 to 21:00, Fri until 22:00
Dubai Parks & Resorts, Jebel Ali, Jebel Ali
The first theme park in the world dedicated to all things Bollywood, Bollywood Parks gives you action, adventure, romance, comedy, music, dance, flavor and emotion. From themes rides, to delicious food, get ready to experience a rainbow of fun and flavors, Bollywood style!

Inspired by Bollywood blockbusters, five zones await you to enjoy live entertainment, stage performances and flamboyant cinematic rides in an experience unlike any other.

BOLLYWOOD PARKS™ Dubai is celebrating the re-opening of the park by launching a buy one get one free ticket offer at AED 275 that will run until 10th February 2021, so adventure seekers can enjoy a full day of park access at the world's only theme park that showcases an authentic experience of Bollywood.

The highly anticipated re-opening of the park will see the introduction of the world's tallest swing ride, the Bollywood Skyflyer, that stands at an exhilarating 460-feet tall. The park will also re-open with additional fun-packed family rides and kids' attractions that have been inspired by the vibrant Indian culture. These attractions include; Wheel of Stars, a 55-meter ferris wheel, Taxi No.1, an exciting 88-meter family rollercoaster inspired by Mumbai's famous yellow-black cabs, and Rodeo Ki Sawari, an exhilarating family ride with triple spinning action that has been inspired by the traditional Indian Rodeo experience.

Hawa Hawai, a colourful family ride that simulates the sense of flying on a hang glider will also be a part of the park's line up of new attractions, as well as Abraa Ka Dabraa, a fun-filled and mystical swinging Abra ride. The Mansoon Masti ride is a splash-tastic family attraction that will take its riders on a twirling and whirling monsoon adventure, and Tanga No. 13 will take riders on a magical trip around the Gateway of India in its ornately decorated horse-drawn carriages. The Rocket simulator is also new for 2021 and offers an adventurous space-shuttle themed tower ride for the kids.

Also, a major part of BOLLYWOOD PARKS™ Dubai's expansion is the new Mela Junction, the home to the parks exciting new rides and one of its most unique and Instagrammable locations. The park's food and beverage offering has also been updated to include an authentic Indian cuisine restaurant, Namaste India, as well as mouth-watering food and beverage experiences across the park, that will give guests the opportunity to discover and enjoy the delicious flavours of Indian street food.

--RIDES & ATTRACTIONS - HIGHLIGHTS—

NINE new rides have been added! Including: Taxi No. 1, Abraa Ka Dabraa, Tanga No. 13, Rodeo Ki Sawari, Monsoon Masti, Rocket, Bollywood Skyflyer, Wheel of Stars, Hawa Hawai. These will have you zooming dow roller coaster tracks, bumping cars, shooting up rockets, and even floating high on a carousel. You won't want to miss out!

Bollywood Boulevard Stage -- As you enter the park, experience the diverse cultures from all corners of India come together in an explosion of colors, music, and dance styles ranging from Kathakali to Bhangra and from Garba to Tiger Dance.

Cinemagic Featuring Zindagi Na Milegi Dobara -- Go behind-the-scenes of a Bollywood movie production and a live stage show, based on the blockbuster Bollywood Movie "Zindagi Na Milegi Dobara". This family-friendly show gets guests to share in the magic of filmmaking and post-production and may even get to be part of the action!

Don: The Chase -- Join the dangerous world of Interpol agents and chase the slippery mafia boss Don through the spectacular city of Dubai. Let this thrilling and immersive 3D media tunnel ride take you on an epic chase as you rush past iconic skyscrapers and try to catch the ever-elusive Don.

Entry Plaza Stage -- The stage is set for your grand welcome with traditional dhol, manjeeras, and a spectacular ensemble in colorful traditional outfits, flags and heart thumping Bollywood music.

Grand Parade – Finished all your rides, performances and dinner? Don't go anywhere before experiencing the Grand Finale of the day. At closing time, all the ensemble you saw throughout the day will gather for the final time and see you off with grand celebrations, upbeat music and sassy dance moves.

Krrish: Hero's Flight -- Soar through the skies across the multi-hued landscape of India with your personal escort - the superhero Krrish. This 4D flying theater ride gives you panoramic views of India's spectacular landmarks and a front row seat to the battle to save Earth from an alien invasion.

Lagaan: Champaner Cricket Carnival -- Step right into a rural celebration at the Champaner Carnival. Enjoy the sights and sounds of an Indian village and join in the exuberance of innocent joy as you enjoy rides on a ferris wheel and the carousel. There are even vendors of tasty snacks all around and many a trinket to catch the eye of every belle.

Lagaan: The Thrill of Victory -- Join Bhuvan and his team in a game of cricket against the British Raj from the superhit movie Lagaan. Set amidst an idyllic village and surrounded by rocky terrain and farms, you get to be in the game with a motion simulator based ride that gives you the best point of view of a moving cricket ball.

Mumbai Express Stage -- All aboard the dance train! Experience the world-famous Mumbai train and red big double decker bus right here in Dubai. Dance along on some classics and peppy new tunes right of the B-Town hit juke box!

Ra.One: Unleashed -- Join this thrilling 4D multi-sensory virtual ride to witness the battle for supremacy and see who will emerge the victor.

Rangmanch Stage -- Dancing around a tree will never be the same again. Experience the first ever fusion of famous Tollywood, Mollywood, Sandalwood and Kollywood songs with power packed performances at the Rangmanch Stage

Sholay: The Hunt For Gabbar Singh -- Will you be part of the heroic team that ultimately nabs the notorious Don or will he escape again only to emerge and continue his spree of audacious heists?
More
Less
Suggest a Correction